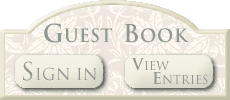 PLEASE GO TO THE "NEWS" TAB ABOVE FOR DETAILS OF CURRENT PROJECTS

Welcome to my GRAND PRIX LEGENDS SITE, designed originally to showcase the Adelaide South Australian Grand Prix Street Circuit I started making for Grand Prix Legends in 2001.

This circuit hosted the Australian Grand Prix as the last Formula 1 race of the season between 1985 and 1995 and is located only 17 km from where I live.

This site now incorporates; 

* The  ADELAIDE GRAND PRIX STREET CIRCUIT   from Formula 1's 1985-1995 years, placed in a    1967 setting, 

* The follow up version, which is the current year  ADELAIDE 2002 'SPRINT' CIRCUIT, used by the      Australia V8  Supercars   [ GM Holden Commodores and Ford Falcons] ;

* My 15 mile abridged version of the 37 mile ISLE OF MAN MOUNTAIN COURSE that most famous of Bike road racing circuits [so long, it's called a "course" rather than a track or circuit]  This is the home of the Isle of Man TT and  the Manx GP [ the latter being amateur bike races, not car races ].This is, arguably, the most interesting, challenging, difficult, dangerous [only the very brave need apply] and quite simply the BEST motor racing track in the world, with all due respect to one of my own favourites, the Nurburgring.

* DUNDROD, an historic and notoriously difficult Northern Irish road circuit. 

*  A  RACE DRIVING GUIDE entitled "THE MORE YOU KNOW, THE FASTER YOU GO"  I wrote in    August 2002, initially to assist my students at the GPL Race Driving School, 

*  FERRARI SETUPS developed on the  "Consistent To A Base" principle explained in the Driving       Guide; 

Have a nice time visiting my site.

If you like what you see, please visit my Guest Book.

Cheers

Jim Pearson.

                  HUTT ST

 ADELAIDE 2002 SPRINT CIRCUIT

CRONK-Y-VODDY - ISLE OF MAN 

           MOUNTAIN COURSE

                 STAG CORNER

ADELAIDE GP STREET CIRCUIT 1967

REPCO BRABHAM

Australian designed and built .  Twice Formula 1                 Championship winning car. 

1966 World Champion... Sir Jack Brabham  (Australia)

1967 World Champion... Denis Hulme  (New Zealand)

GPL CIRCUITS, RACE DRIVING INSTRUCTION and SETUPS                                                     

DEER'S LEAP - DUNDROD   NTHN. IRELAND

                                                                                   COPYRIGHT RESERVED 

Tracks and Guides are released for individual private use in GPL only. They are not to be used now or in future, in full or in any part  [including original track files / track centre lines / 3do's/ image files ] for commercial purposes. They may not be converted for use in simulations other than Grand Prix Legends without my prior specific written permission . Jim Pearson.



CONTACT  

If anyone feels they absolutely have to contact me, they can do so through private message at the SRMZ (Sim Racing Mirror Zone).

I wont respond to questions in the Guest Book that require an email reply)