A busy pit lane with an unusual [but authentic] configuration where the cars/bikes park beside the pit wall and exit further away from the track alongside the garages.

Pit crew and bystanders mingle about the cars, which are parked in their allotted pit stalls, but rest at varying distances from the pit wall, just as they would in real life.

On the wall of the second garage is a small plaque, with a dedication to the many brave riders who have raced this exciting but most dangerous road course.

The cars are lined up facing south west, laterally slightly askew from their marks, just as they would be in real life as drivers try to gain some advantage on the field at the start....

Grid boxes for cars and bikes and tyre marks from previous starts are visible.

Left of the starting line, three famous spectators, from left to right, Joey "Yer Maun" Dunlop, Mike "The Bike" Hailwood and Giacomo Agostini "Ago" look on with interest.

Alongside these results are the qualifying times expressed as average speed for today's Senior TT [bikes] and the race for 1967 F1 Grand Prix Cars. [Senior TT a combination of real 1967 placegetters and great riders of the past....GP Cars, my view of how qualifying might have gone.]


CAUTIONARY NOTES IN  GOLD DIFFICULT SECTIONS WHERE SPECIAL CARE IS REQUIRED  

The real Isle of Man Mountain Course is 60.072 km, or 37.73 miles of narrow public country roads on a small self governing British island in the middle of the Irish Sea. Cars, then bikes have raced here continuosly since 1904 ! 

Many famous names have raced here in the Manx GP and Manx TT and won multiple events. From the 60's on these include John Surtees, the only man to win both the World Championship 500cc Motorcycle and Formula 1 Car titles, Giacomo Agostini, who has the highest number of  World 500cc championship wins, Mike Hailwood who also raced F1 in the 70's, Carl Fogarty, Joey Dunlop and the 2002 Senior TT champion, David Jeffries, whose current lap record on a ' worked up' Suzuki GSXR 1000 is a staggering 127 mph / 204 kph average speed. 

David is featured on the Duke Video ' TT Circuit Guide', giving his laconic Yorkshire accented impressions from each part of the Course. Because of its complexity, he said that when he tried to talk his way round a lap once in the pub with his mates, it took him several times longer than the 18 minutes it takes to ride a lap on the real Mountain Course !!

Sadly, David was killed at Crosby during practice week for the 2003 TT.

In the 1960's though, just before the dominance of the Japanese factorys like Honda in the 'Senior' TT, the fastest average times on famous machines like Norton, Gilera, Matchless, Aermacchi, Paton and the mighty M V Agusta were just short of 110 mph / 177 kph.This is still seriously quick, considering the hazards of this Course and the fact that there is a sinuous and steep climb up [and then decent] of a 1400ft / 430 metre mountain, that lasts for the last third of the Course!  Those 1960's speeds of the bikes are achieved by the 1967 F1 cars in this GPL version of the Course.

Even though your interest may have been restricted to four wheels up to now, I encourage you to explore the Isle of Man TT ' World ' a little for yourself.

You may want to see some truly exciting 'on bike' Video/DVD footage, cover a lap through the descriptive notes of a great rider, or discover more about the great history and tradition of these races. The epic battles the riders have had with each other and the Course, including dealing with varying road conditions like damp patches and drifting leaves under the trees, rain on some parts of the Course and mist/wind/sleet on the Mountain.

If you do, then visit the LINKS page on my site. This will lead you to a whole world of fascinating sites dedicated to the longest and best road racing course in the world!

As for this GPL version of the MOUNTAIN COURSE, GPL track length restrictions limit it to a 40% length of  24.76 km or 15.4miles. Length has been taken mainly from straighter repetitive sections.

All the main features, locations and significant corners are replicated.and major elevation changes scaled appropriately. The road surface has been made with lots of small undulations and bumps, to simulate the real driving surface. The bikes do lots of big 'wheelies' over these and the GPL cars are fun at these spots too!

The track may be shorter than the real thing, but I have tried to faithfully capture the true driving feel, dangerous pace and spirit of this special place.

Track construction was entirely my own concept and work.

The majority of the textures are my own originals.

A.I., Cameras, Groove, Default Setups For F1 F2 and F3, etc are also my own work.

However several building 3do's and the base for their associated textures were sourced from ANDRE F1- EDITION'S

'masterpiece' track Sachenring, which remains the benchmark IMO.

The Program set was kindly and very professionally made by JOHN BRADLEY [BAPOM] 

John also offered his assistance to colour adjust my Shy/Horizon and the result of this collaboration is an overcast but bright standard sky, with a more dramatic 'Impending Rain' sky as an alternative download at release.

KEN MURRAY, GPL driver and real life TT and Manx GP bike racer... 8 years racing over the real Isle of Man Mountain Course. Assisted fine tuning of routing and bumps, improving feel and authenticity. We are all indebted to him. Thanks Ken.

Ken's record and action photographs of him at the Isle of Man are on a separate page of this site.

Thanks also to my group of final compatability testers, Peter "Lizardman" Brain, Marty "Aussiemart" Ellul, Trevor "Toucher"  Forster,

Dave McRee, "Mad" Mat Menzies, "Evil" Andrew Smith and Peter "Muffinman" Sherwood.

My appreciation also to the many generous people who made the track building programs and have offered advice to those who build tracks for our own and your pleasure. Principle amoungst these are Phil Flack, Peter Prochazka, Klas Horbrand, Joachim Blum, Nigel Pattison, Francois Dubuc, Jonas Matton, Martin Granberg, Matt Knudsen, Martijn Keizer, Dave Noonan, Ed Solheim, Mark Beckman and Miek Thiemann. Hope I havent left anyone out.

Finally, thanks to the many people in GPL forums for their encouragement and genuine enthusiasm for this project, which helped to keep me motivated.

'SLOW' SIGNS    ACT AS YOUR BRAKING MARKERS

REPLICA DIRECTION SIGNS 11 DIFFERENT VARIATIONS


INTRODUCTION AND ACKNOWLEDGEMENTS

* TRACK MAPS

[WITH CROSSROADS] 

EXTRACTED FROM TRACK FILE [GTK]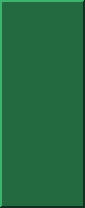 High on the left above the stand, the Manx flag proudly flaps above an MV Agusta advertising hoarding. On the right, at the Start/Finish line, the results of the previous days of racing in the Sidecars, 125cc, 250cc, and 350cc 'Junior' bike categories are displayed, along with the machines ridden and average lap speeds achieved by the riders. [These are actual 1967 Manx TT results]

FOR A PRINTABLE FULL COLOUR PDF VERSION SEE IOM MC DOWNLOADS PAGE



APPROXIMATE GEAR CHANGE POINTS SHOWN ON MAPS FOR A  5 SPEED F1 GEARBOX


This Guide has been prepared because I know how difficult and frustrating it can be to learn to drive really long tracks well enough to enjoy them properly, and I wanted to do more than just release a long and difficult track, then sit back and watch as some people struggled to come to terms with it.

I think I have something to offer, because I know every detail of how the track is constructed and have had the advantage of driving it through the many beta versions up to this refined stage. I am a moderately quick driver with a GPL Rank of  -31, achieved without using 'Alien' setups, and have done some on line instruction, so I know a bit about getting the most out of a track and understand the mistakes I and other drivers tend to make..

SO REGARDLESS OF YOUR SKILL LEVEL, IF YOU;

Like the idea of developing a picture in your mind of the route of, and relative speeds on, a long track;

Like to read maps;

Like to gain some insight into the subtleties of a long track;

Like to understand how the track builder constructed, drives and feels about his replica and the real track;

READ ON, BECAUSE YOU WILL GET AT LEAST SOME BENEFIT FROM THIS COURSE GUIDE

KEY TO THIS GUIDE AND COURSE SIGNS

* NOTE: A large one page detailed map of the Course made by John Bradley [BAPOM] is available through Magnus Thome's GPL Tracks Database.site [See LINKS PAGE on this site.]

CONTENTS

PURPOSE

INTRODUCTION AND ACKNOWLEDGMENTS

KEY TO THIS GUIDE AND MOUNTAIN COURSE SIGNS

IN THE PITS

STARTING LINE

COURSE GUIDE IN 11 STAGES WITH STRIP MAPS

OBSERVATIONS OF INTEREST COVERING

    Course Design Objective

    Fast Dangerous Driving

    Corner Variations

    Light Groove

    Use Of 4 Bit Textures

    Be Cautious Of "Add On" Graphics

    Default Setups

    A.I. Behaviour

    Aquiring Course Knowledge And Practice






                                                                         COPYRIGHT RESERVED

Track and Guide released for individual private use only. Not to be used now or in future, in full or in part, for commercial purposes. Not to be converted for use in simulations other than Grand Prix Legends, without my specific written permission . Jim Pearson.

GPL Track and this Course Guide by Jim Pearson

ISLE OF MAN  MOUNTAIN COURSE