This street circuit hosted the Australian Grand Prix as the last Formula 1 race of the season between 1985 and 1995.

The circuit I have made for Grand Prix Legends is modelled on the actual circuit used in 1985, however the ugly high temporary safety barriers required by modern Formula 1 have been replaced with lower obstructions and generally, the track has been made to suggest what it would have looked like if a race had been run in 1967......

Great care has been taken to ensure the physical characteristics of the circuit accurately reflect what it would be like to drive the real circuit, however the beauty of the East parklands, Victoria Park Racecourse and the many fine Federation and stone buildings that line the course can now be fully appreciated. Scenery is being made from digital photographs of each location.

THIS IS A REAL GEM OF A  DRIVER'S CIRCUIT -  A "FORGIVING" STREET  CIRCUIT WITH A LOT OF TEMPORARY FALSE CURBING THAT YOU CAN DRIVE OVER TO SOME DEGREE AND A GREAT DEAL OF INTEREST AND VARIETY IN THE CORNERS  - THERE IS A TIGHT RIGHT ANGLED SECTION THAT IS QUITE TECHNICAL TO GET RIGHT,  AN INTERESTING DOUBLE LEFT INTO THE RACETRACK,  ONE TIGHT AND ONE OPEN CHICANE, THREE FAST THIRD GEAR SWEEPERS AND A  950 METRE STRAIGHT THAT IS ABLE TO BE DRIVEN 4 CARS WIDE WITH A HAIRPIN AT THE END.

The real F1 drivers loved this one!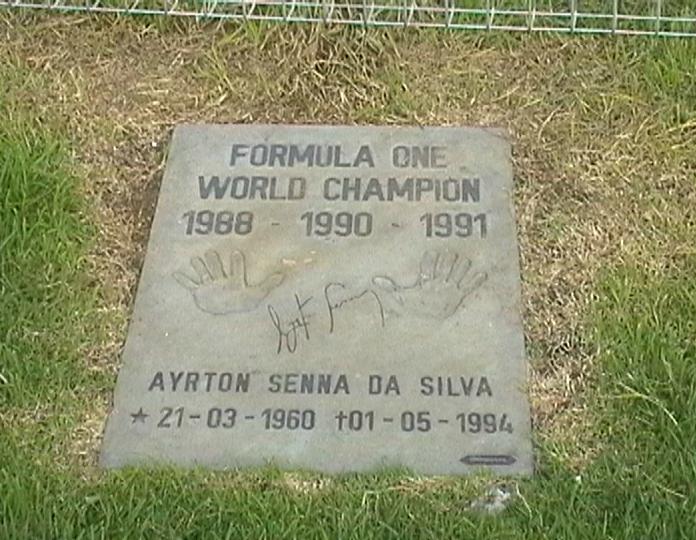 Plaque at the Senna Chicane.        1985 Pole Position Lap                  Ayrton Senna 1:19:843

John Player Lotus/Renault V6Turbo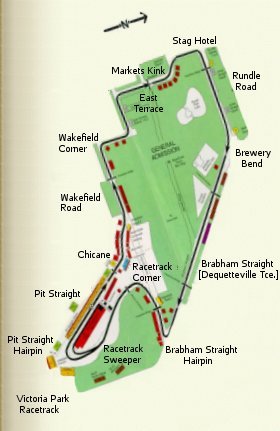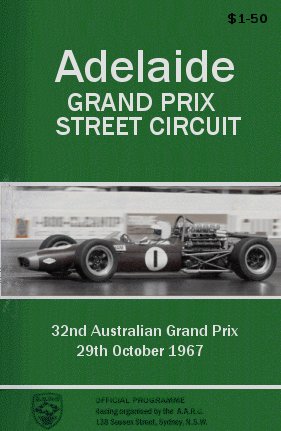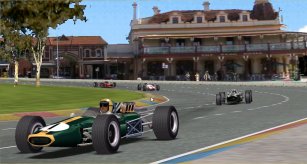 Originally Released December 2001

Graphics upgrade released July 2002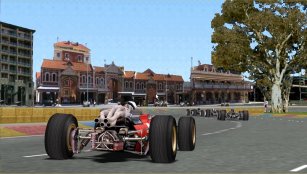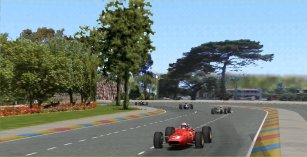 ADELAIDE GRAND PRIX STREET CIRCUIT circa 1967